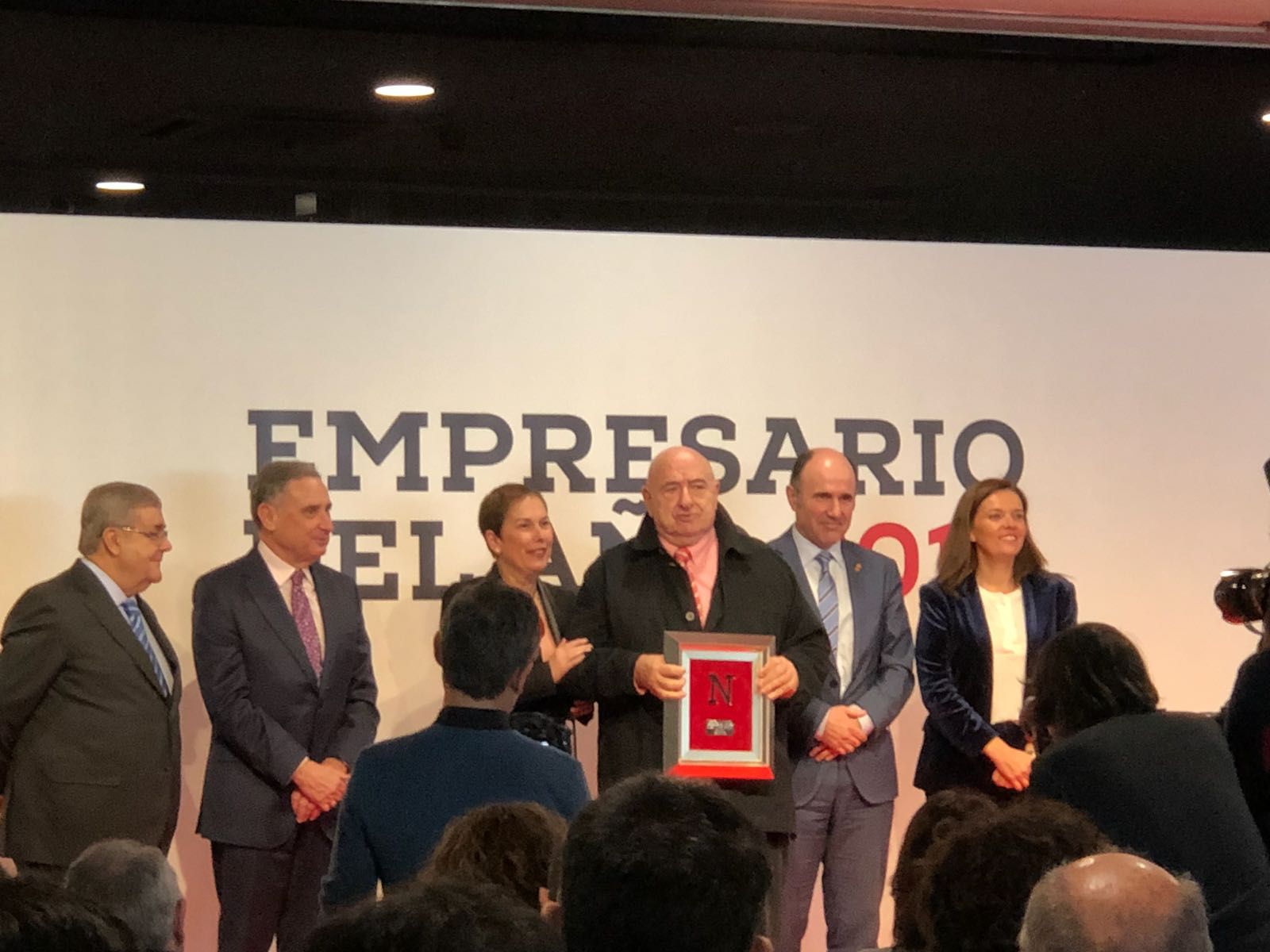 13 / 03 / 2018
Entrepeneur of the Year Award
The 27th edition of the Entrepreneur of the Year Award was held on January 30, 2018. An annual celebration of recognition promoted and awarded by the "Negocios in Navarra" (Business in Navarre) magazine since 1991.
This prestigious award recognizes the imperative social value of the entrepreneur's professional work in the process of creating employment, wealth and welfare in our community.
Once again Mr José Antonio Azcárate, President of SEINSA, formed part of the group of 19 people nominated for the award. The nominations presented for the 2017 edition were analyzed by a jury made up by: Manu Ayerdi, vice-president of Economic Development of the Government of Navarre; Ana Díez territorial director of Caixabank; José Manuel Ayesa President of the Jury for the Entrepeneur of the Year Award; José Antonio Sarria President of the Confederation of Entrepeneurs of Navarre; Enrique Goñi, General Director of Criteria; and Francisco Santiago representing the editorial society of Businesses of Navarre.
The 2017 Entrepeneur of the Year Award went to Benito Jiménez Cambra, General Director of Congelados de Navarra in recognition of his leadership in the growth and expansion of the great processed food company.
We at SEINSA would like to congratulate the winner and thank the organization for considering our company for the award.
Related news
SEINSA Corporation team wishes you Merry Christmas and a Happy New Year 2023 in the following video:
Paul Schuck is a renowned professional with over 30-year experience in the industry and with a proven expertise…