Seinsa commemorates its 50th anniversary in the midst of a period of international expansion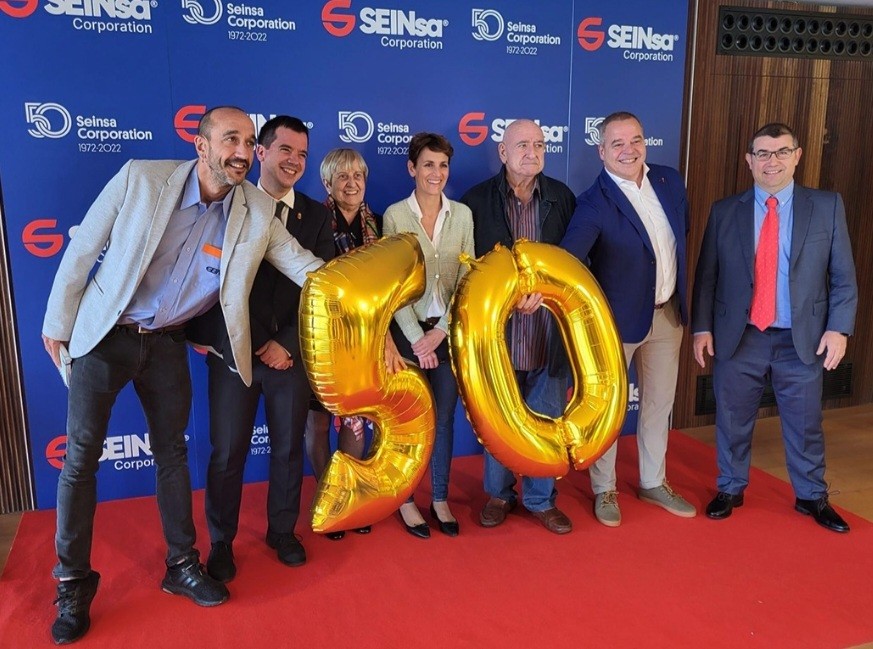 03 / 05 / 2022
Seinsa commemorates its 50th anniversary in the midst of a period of international expansion
Seinsa conmemora su 50 aniversario en plena etapa de expansión internacional
On Monday 25th April, Seinsa Corporation's management and staff celebrated the 50th anniversary of its founding in 1972 with an event in Baluarte that brought together 150 guests, including the President of the Government of Navarre, María Chivite, and the Regional Minister for Economic and Business Development, Mikel Irujo. Julen Ortiz de Murua also took part in the event with a master class that left no one indifferent.
The event was marked by an atmosphere of festivity, joy and sensitivity outside the conventions that usually characterise these events.
Seinsa Corporation is the European leader in the production of brake, suspension, steering and transmission systems for the world's leading manufacturers. Last year we increased sales and had a turnover of 30 million euros, despite the fact that the automotive sector went through a difficult year due to dependence on Asian suppliers. We plan to invest in digital transformation, automation of production processes, use of Big Data and artificial intelligence in the coming years.
Seinsa Corporation would like to thank everyone who accompanied us on this special day for their attendance.
FOR 50 MORE YEARS OF INNOVATING. OUR PEOPLE, OUR SUCCESS.
Related news
SEINSA Corporation team wishes you Merry Christmas and a Happy New Year 2023 in the following video:
Paul Schuck is a renowned professional with over 30-year experience in the industry and with a proven expertise…