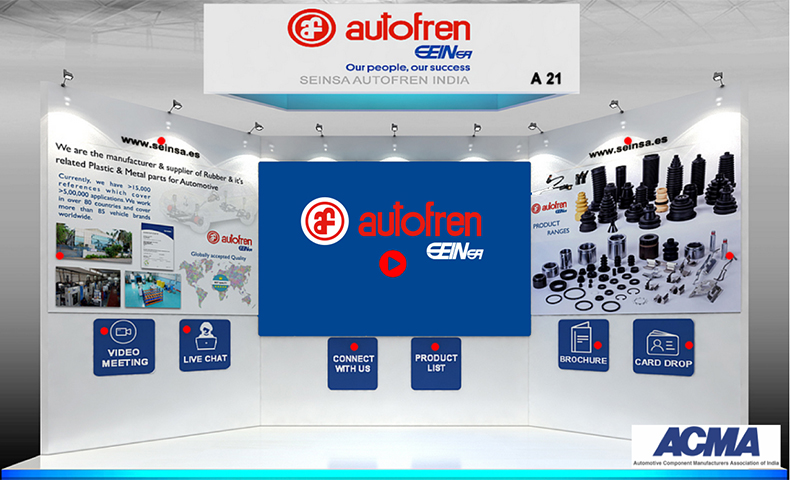 06 / 11 / 2020
AUTOFREN SEINSA exhibited in ACMA Online Expo
We had a great experience exhibiting in the Online Expo conducted by ACMA from 15th to 21st October 2020.
Being the first online expo, it was very much encouraged & appreciated by the Automotive Companies across the country as it is about "Adjusting to the New Normal" post COVID. Top Indian OEM companies like Maruti Suzuki, Tata Motors, Mahindra & Mahindra and Ashok Leyland, as well as some Tier 1/2 companies visited the expo. Our presence in the expo with all the details immediately available made a good reach.
Related news
In it, the XV National Awards for the Reconciliation of Family, Work and Personal Life, the Promotion…
We take this opportunity to thank Grupo Noticias for its collaboration and dissemination within the Axes of Our Economy program.