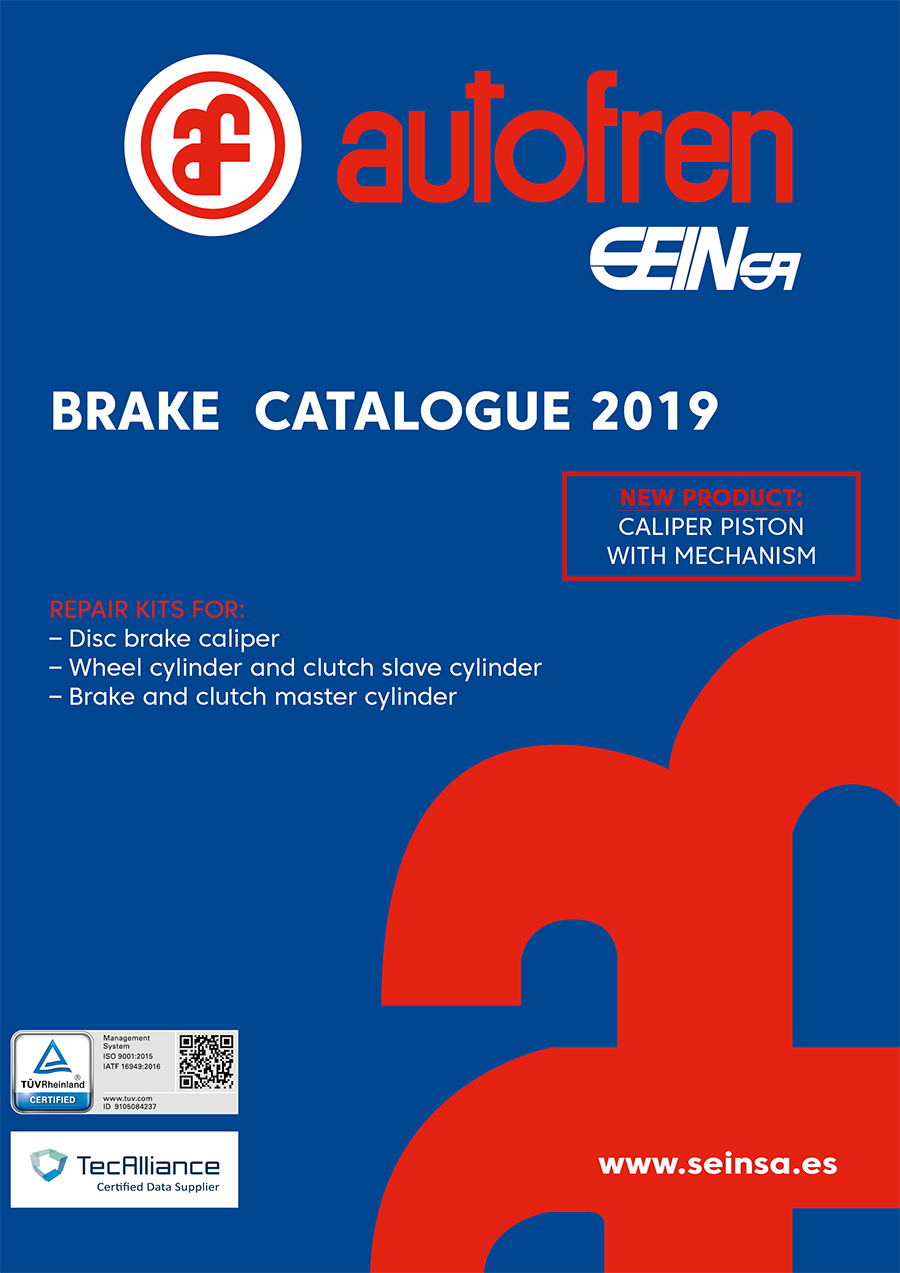 23 / 05 / 2019
New 2019 brake catalogue
We are pleased to announce that our new printed brake repair kit catalogue has been published for cars and light industrial vehicles.
The novelty is the inclusion of the piston with internal mechanism, covering 80% of our current rear calliper applications. We would also like to point out the strengthening of the accessory kits range for calliper and drum brakes with over 500 repair kits. In addition, we have increased our range by over 60,000 applications, adapting ourselves to the vehicles in circulation and reinforcing our global leadership in our market segment.
 All the information is available on our webpage and the TecAlliance platform.
Related news
SEINSA Corporation has been the winner of the II Arizmendiarrieta Saria Award in Navarra, which recognises the application of…
On Monday 25th April, Seinsa Corporation's management and staff celebrated the 50th anniversary of its founding in 1972 with an…