Products
Shock absorber protection kits
Shock absorber protection kits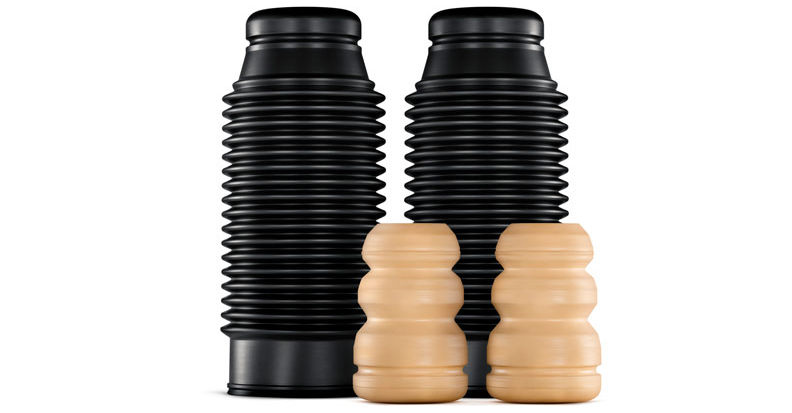 Shock absorber protection kits
Shock absorber protection kits
Technical characteristics
Repair kit for shock absorber.
Contains two boots and two bumpers (impact absorption cup).
They are called D5* (* being the number of the corresponding kit) 
When to Repair / Frequent Problems
Natural wear of the parts.
Cause: wear caused by natural elements, salt and/or gravel.
Incorrect operation of the shock.
Cause: dirt in the interior of the detiorated shock boot.
Shock noise.
Cause: detiorated bushings.
SOLUTION: CHANGE ALL THE PARTS USING OUR KIT D5*.