SEINSA HAS APPOINTED PAUL SCHUCK AS REGIONAL DIRECTOR FOR THE COMPANY'S NEW OFFICE IN NORTH AMERICA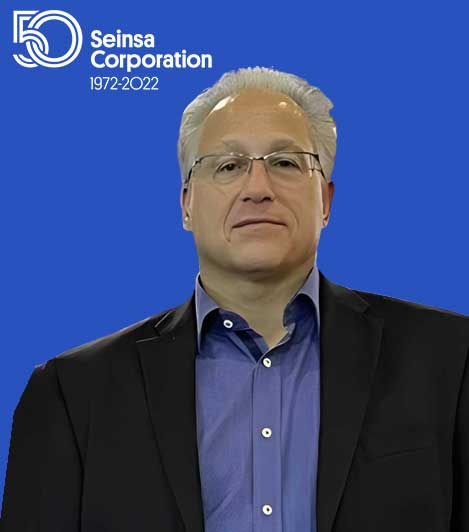 21 / 11 / 2022
SEINSA HAS APPOINTED PAUL SCHUCK AS REGIONAL DIRECTOR FOR THE COMPANY'S NEW OFFICE IN NORTH AMERICA
Backed by a local team of professionals, he will take charge of business development for the United States, Canada and Mexico markets
Paul Schuck is a renowned professional with over 30-year experience in the industry and with a proven expertise in leadership, operations, and product management, as well as ample experience in Global Sourcing in Asia, Europe, and Latin America.
He was also a member of the Board of Directors for MERA (Motor & Equipment Remanufacturers Association) and for APRA (Automotive Parts Remanufacturers Association).
The Spanish company from Navarra, with two production plants in Spain a, one in India, and a logistics center in Poland, aims to provide "guarantee and prompt service in the more and more demanding American market for rebuilding automotive parts".
European model based on people  
SEINSA Corporation has an expansion plan to grow up to 40% in the next three years, multiplying its yearly sales volume which surpassed the figure of 30 million euros in 2021, despite the foresight of the automobile sector in general. 98% of the sales of the Navarran company come from exports to 85 brands in 85 countries
The company has become stablished as Spain's pioneer in the development of the European model of business excellence, and it makes its anti-crisis management method available for the entire auto industry sector.
In 2002, the company was granted the EFQM European award for their management quality, and in 2005 it opened a new plant in Chennai (India), which has made possible for SEINSA to enter new markets, mainly in the US.
In 2020 SEINSA becomes one of the most innovative companies recognized by the Basque Innovation Agency, INNOBASQUE. 
Related news
SEINSA Corporation team wishes you Merry Christmas and a Happy New Year 2023 in the following video:
Madrid, November 2nd 2022. SEINSA has just taken a giant forward leap by opening an office in the USA and establishing a new…