SEINSA OPENS NEW OFFICE AND LOGISTICS CENTER IN THE USA TO DRIVE ITS INTERNATIONAL EXPANSION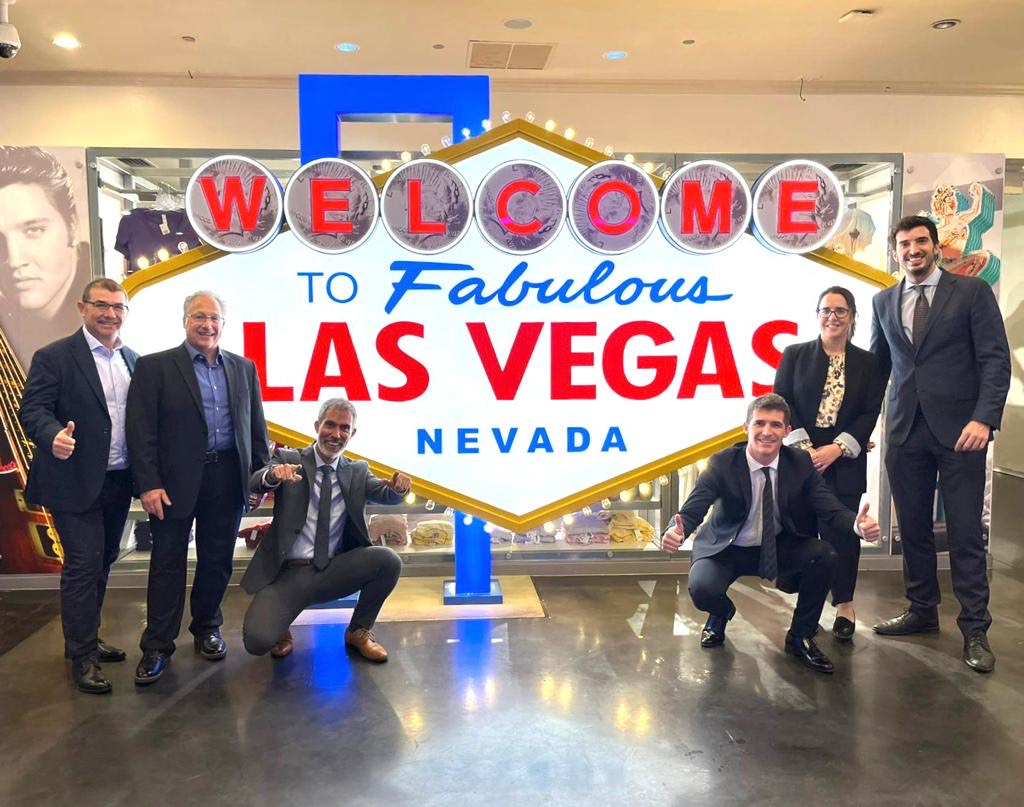 03 / 11 / 2022
SEINSA OPENS NEW OFFICE AND LOGISTICS CENTER IN THE USA TO DRIVE ITS INTERNATIONAL EXPANSION
The Spanish Company is willing to gain momentum by hiring a team of experts in the United States for the automotive aftermarket and the rebuilding market.
It has succeeded to maintain a sustainable two-digit growth in turnover and a +15% increase in profit being a leader in Europe in the automotive industry
Madrid, November 2nd 2022. SEINSA has just taken a giant forward leap by opening an office in the USA and establishing a new logistics and distribution center for America, Mexico, and Canada. The Spanish company, with two production plants in Spain and one in India, will be able to guarantee prompt service in the more and more demanding American market for rebuilding automotive parts.
In America, there is a sustainable rebuilding market much larger than in Europe, "the automotive repair in the USA focuses in rebuilt parts, this means millions of small parts for the SEINSA Corporation production plants, both in Spain and India, as well as the opportunity to develop more he range of products for the aftermarket which is key for our expansion there" explains José Antonio Espinosa at the AAPEX Show, the automotive aftermarket largest annual international fair where SEINSA is showing off its strengths among over 2,500 exhibitors from the automotive industry.
SEINSA Corporation has decided to establish office in the USA aiming to guarantee the distribution of its technical parts in record time. The Spanish company from Navarra, leader in innovation and with a people-centered business model which has been awarded and recognized worldwide, has appointed Paul Schuck as Regional Director for SEINSA North America, a renowned professional with 30-year experience who will put together local team for the United States, Canada, and Mexico markets.
Ever since 2006, the Spanish company is a leader in Europe in the aftermarket automotive industry of brake, suspension and transmission technical parts. SEINSA is certified with the IATF 16949 Automotive Quality Management System Standard and is more and more sought for by American vehicle manufacturers and rebuilders that search for quality guarantee from top European manufacturers.
SEINSA is a company with a 50-year history, with headquarters in Eugi (Navarra, Spain), three production plants, and a big logistics center in Poland. With the motto "Our People, Our Success" the Group travels the world in the search of new sustainable markets.
SEINSA Corporation
SEINSA is a leader in Europe in the manufacturing of products for brake, suspension, steering and transmission systems for the main vehicle manufactures. The Company was founded in 1972 opening its first production plant in Eugi (Navarra, Spain). It has now established a strategic triangle with three manufacturing plants in Navarra, Spain, and a fourth one in Chennai, India. In 2022 a logistics center was also opened in the center of Europe, in Polonia.
SEINSA has succeeded to grow over the years with an average of 10% annual growth, surpassing 22 million turnover in 2019 and reaching a 30 million milestone in 2021. In the last 5 years, the company has maintained a sustainable two digits growth in turnover and +15% increase in operating profit.
Related news
SEINSA Corporation team wishes you Merry Christmas and a Happy New Year 2023 in the following video:
Paul Schuck is a renowned professional with over 30-year experience in the industry and with a proven expertise…