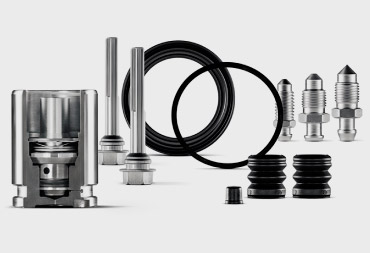 05 / 02 / 2021
The integral solution to repair a brake caliper
The rear brake caliper repair kit with piston and mechanism: 
Prevents the workshop from having to disassemble the interior of the piston, saving time in caliper reparation.
Avoids the possible improper assembly which could cause the emergency brake to fail.
Is assembled, checked and performance tested 100% of our production.
All under our production expertise, manufacturing under the same specifications as OE.
AUTOFREN SEINSA is certified by IATF16949:2016 and ISO9001:2015.
PDF brochure: D4*K Brochure
Rear brake caliper video reparation: video
Related news
Water and dirt can make the transmission as well as the steering rack fail.
When antivibration parts lose tension, noise during braking appears and pads do not slide prop…